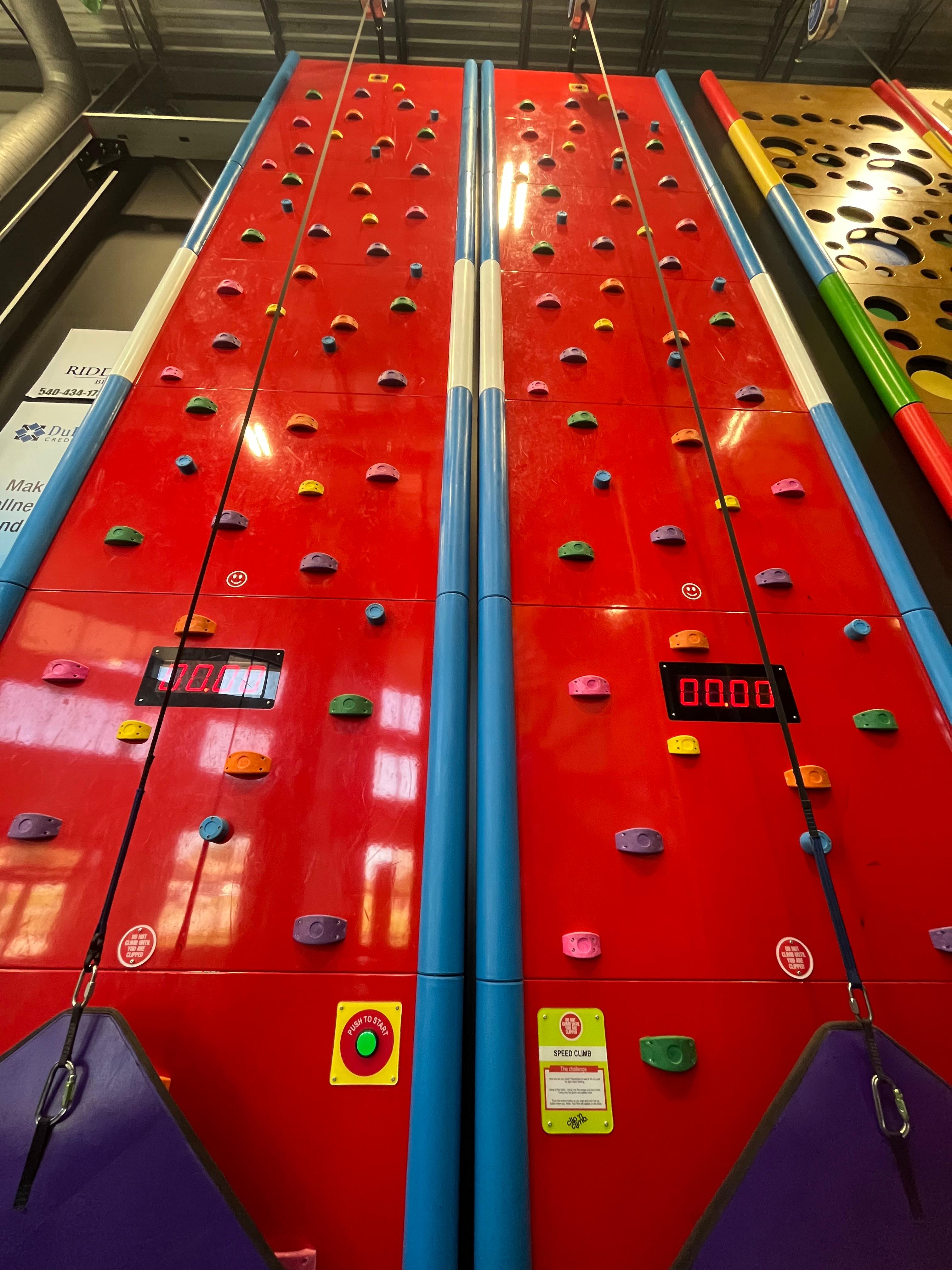 SPEED RACE
How fast can you climb? Remember to wait at the top until the light stops flashing. Push the bottom button as you start and push the top button when you finish. Your time will appear on the timer.
BIG CHEESE
Become a mouse and climb the circles to get all the way to the top of this cheese tower!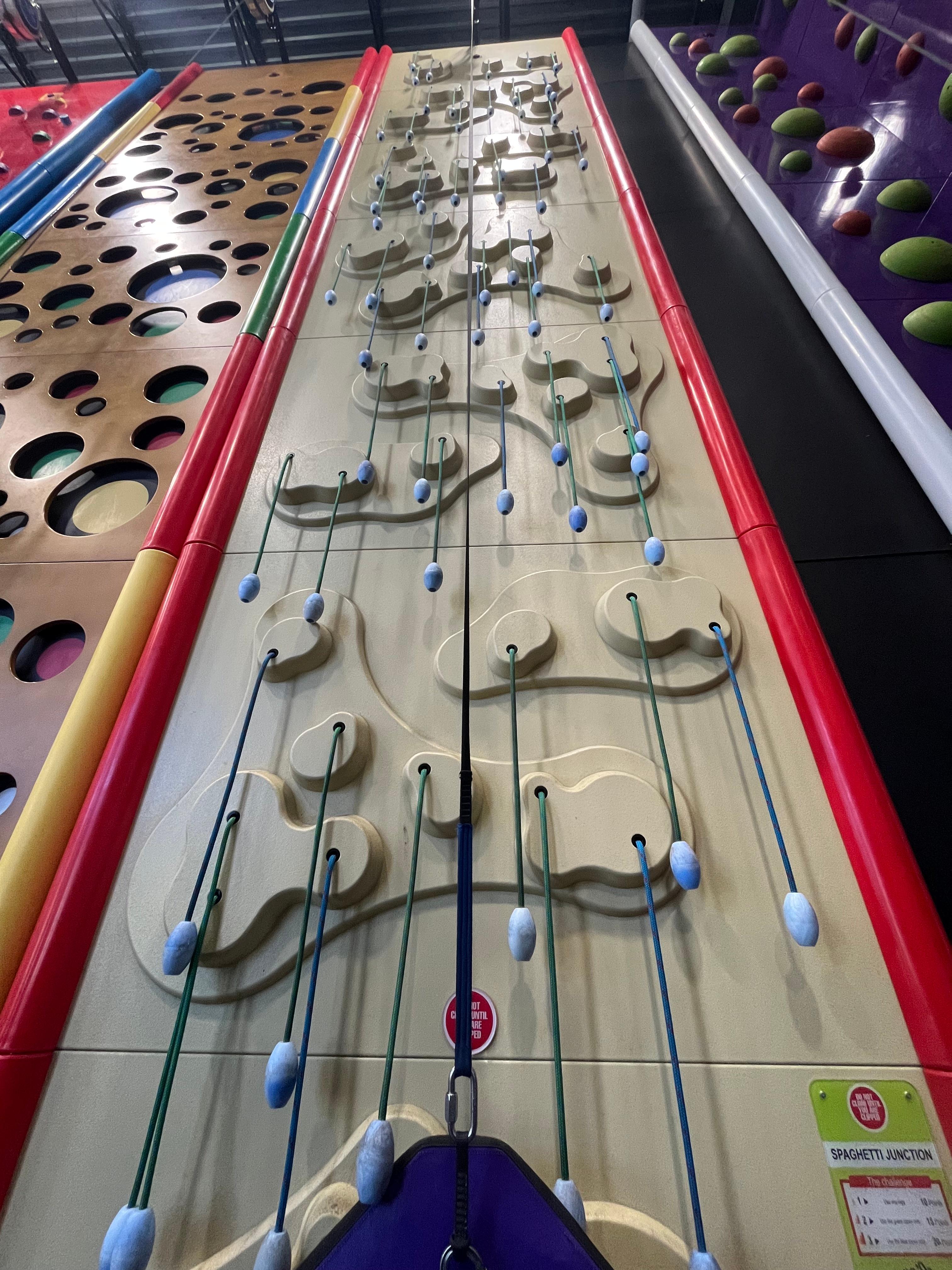 SPAGHETTI JUNCTION
Take these crazy ropes all the way to the top! Don't get all tangled up!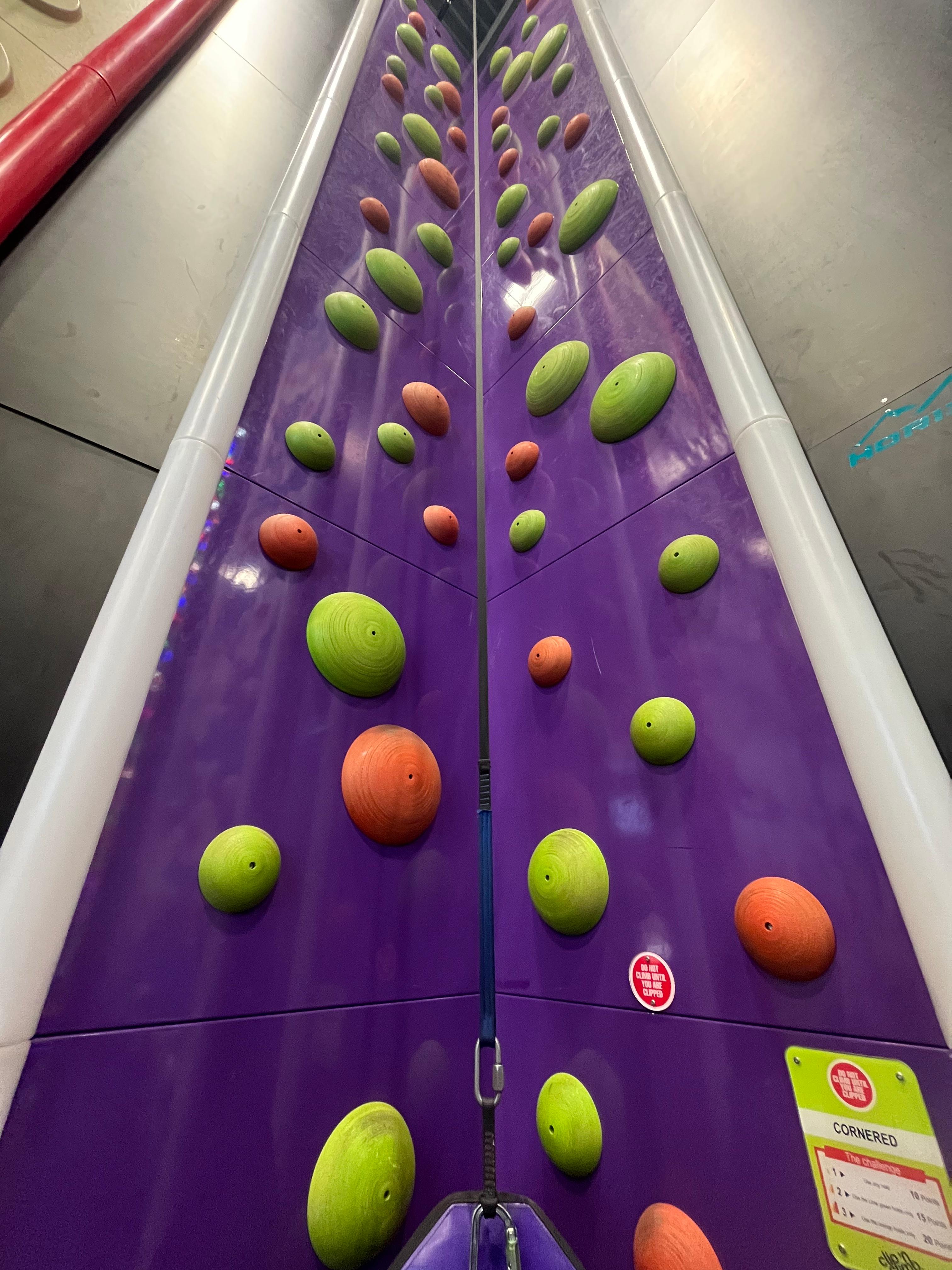 CORNERED
Looking for a Challenge? Use this corner to wedge your way up the wall. This one is on the tricky side so watch out!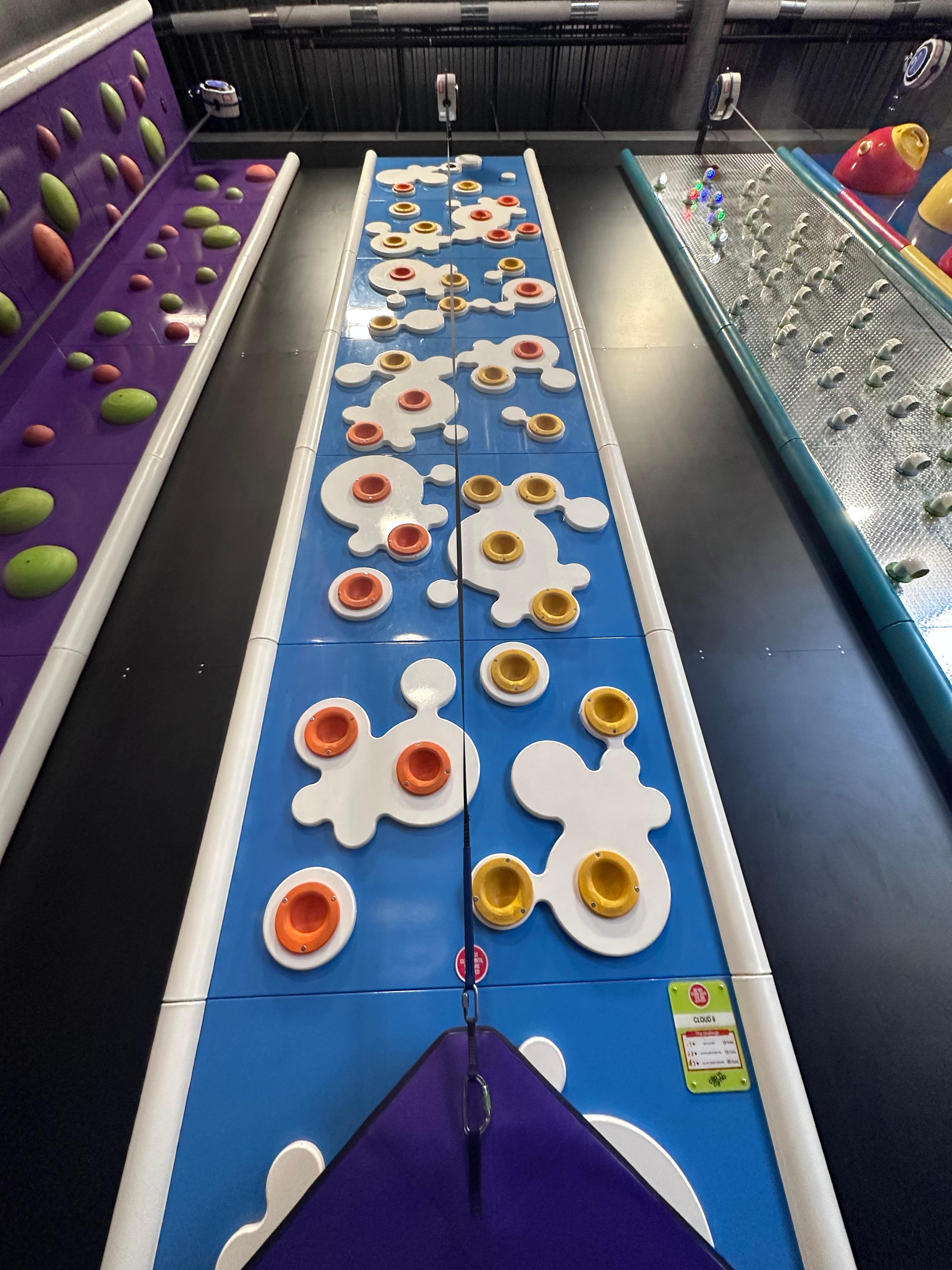 CLOUD 9
Float all your way up to the top of this wall using the clouds and holds. We know you can reach the stars!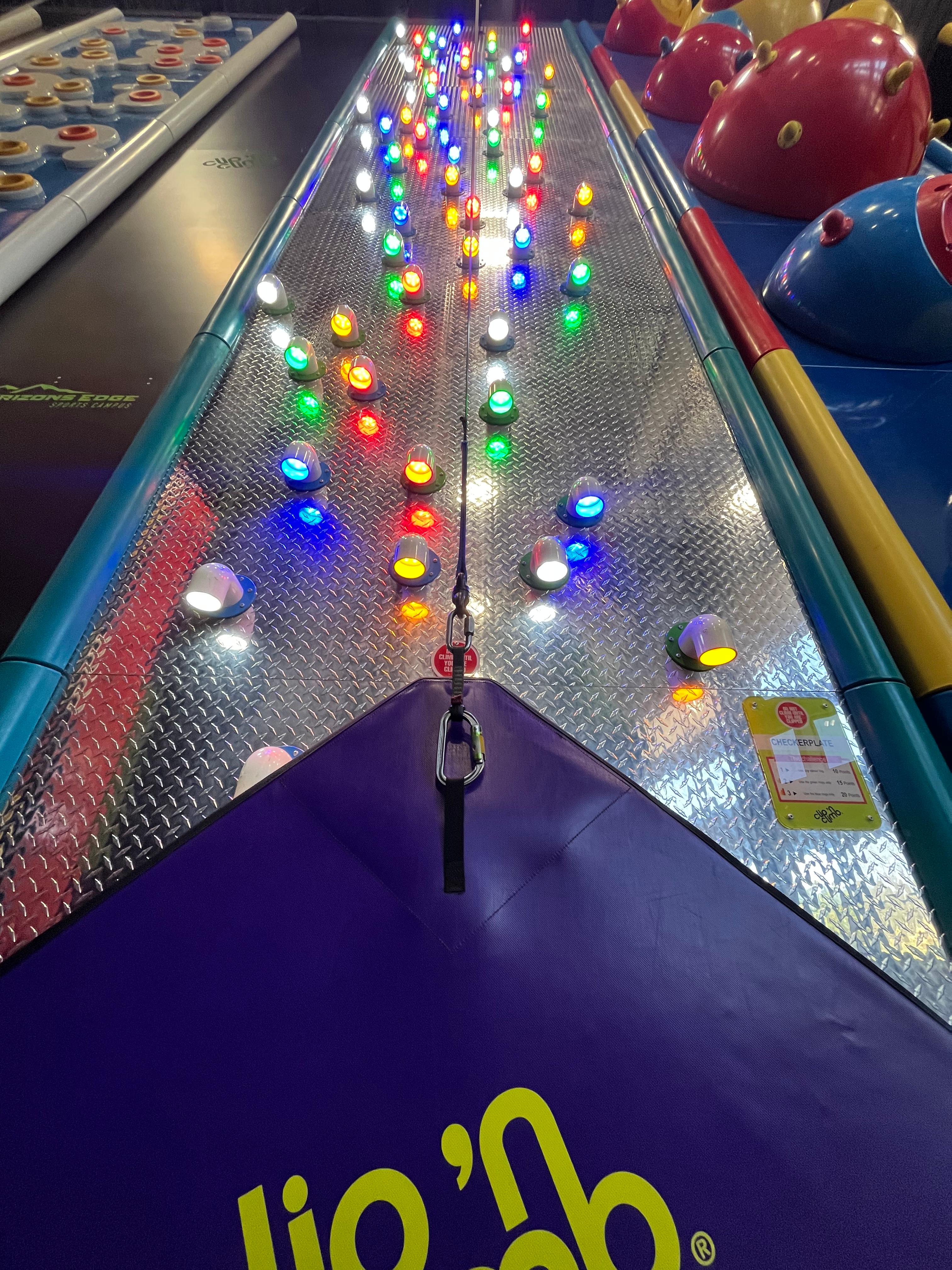 CHECKERPLATE
Don't get to distracted by these colorful lights as you climb this wall! Use your hands to climb the light-up tubes connected to the reflective wall.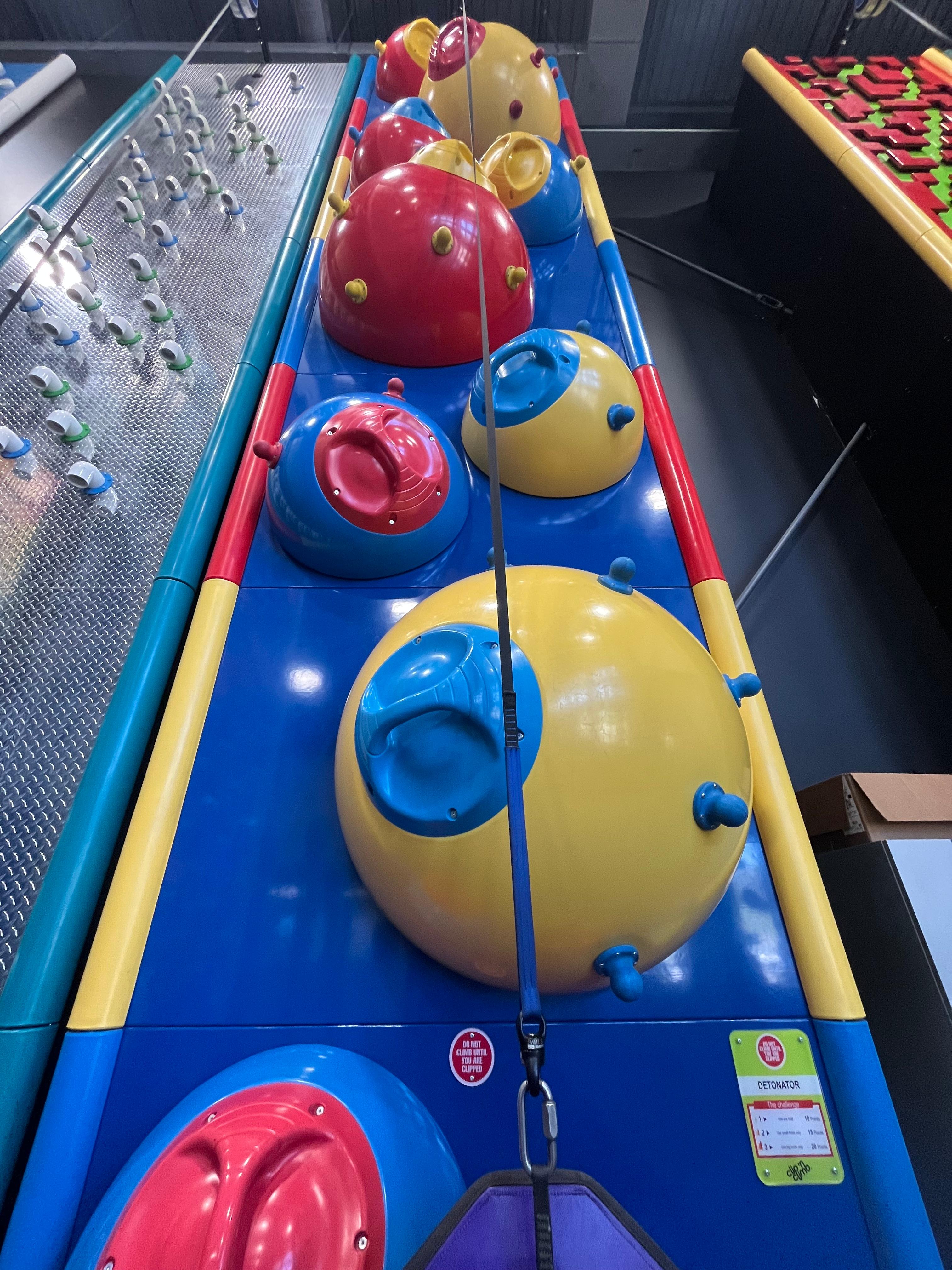 DETONATOR
This highly challenging 3D wall will test the climber's courage and agility, attracting all ages to measure their skills on the overhanging bomb spheres.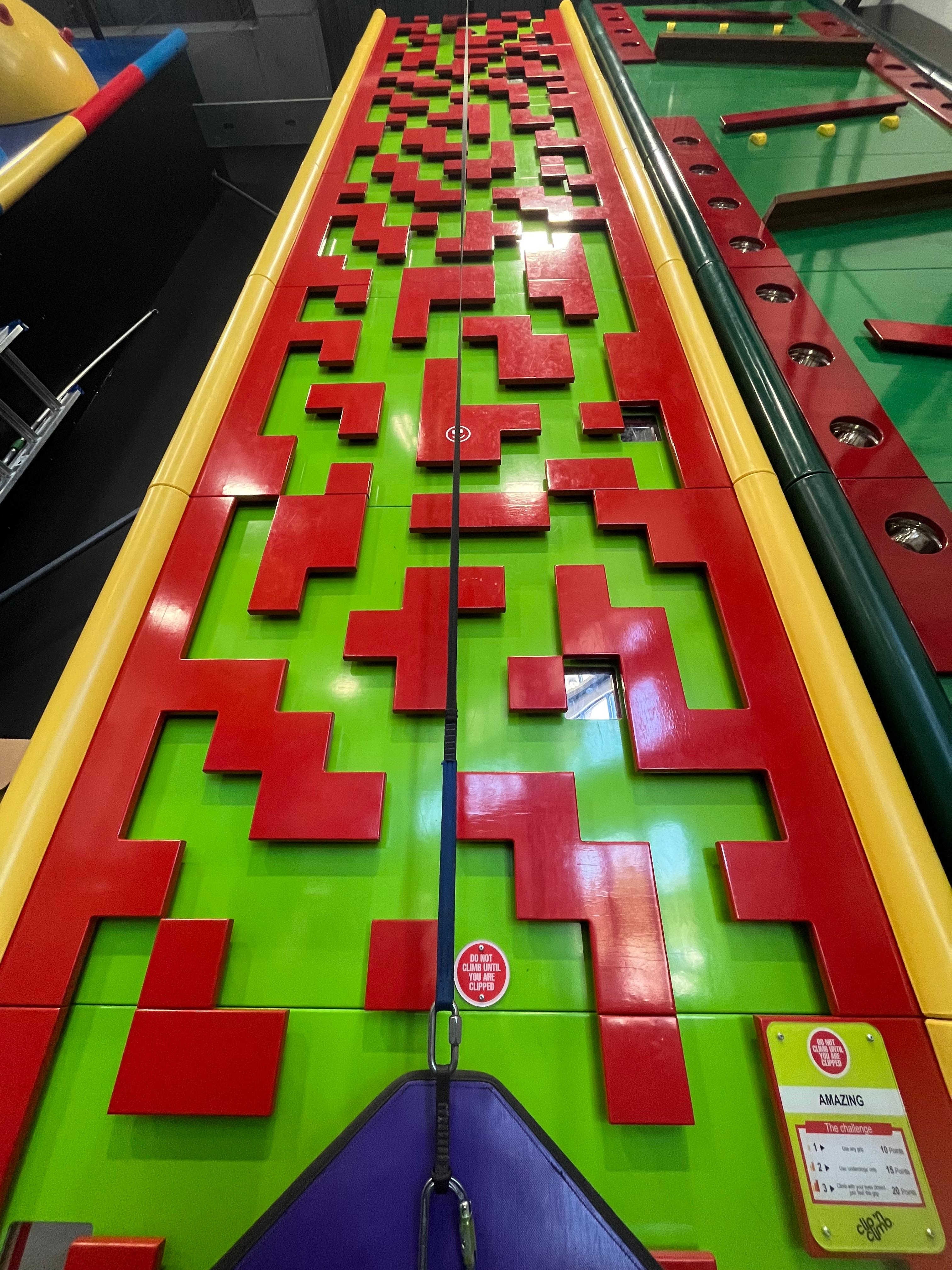 AMAZING
Don't get lost in this maze as you go up the crazy twists and turns! Bonus points if you can do it with your eyes closed!
ZIGG ZAGG
Follow the path and hold on to this wall as you travel up the Zigg Zagg planks!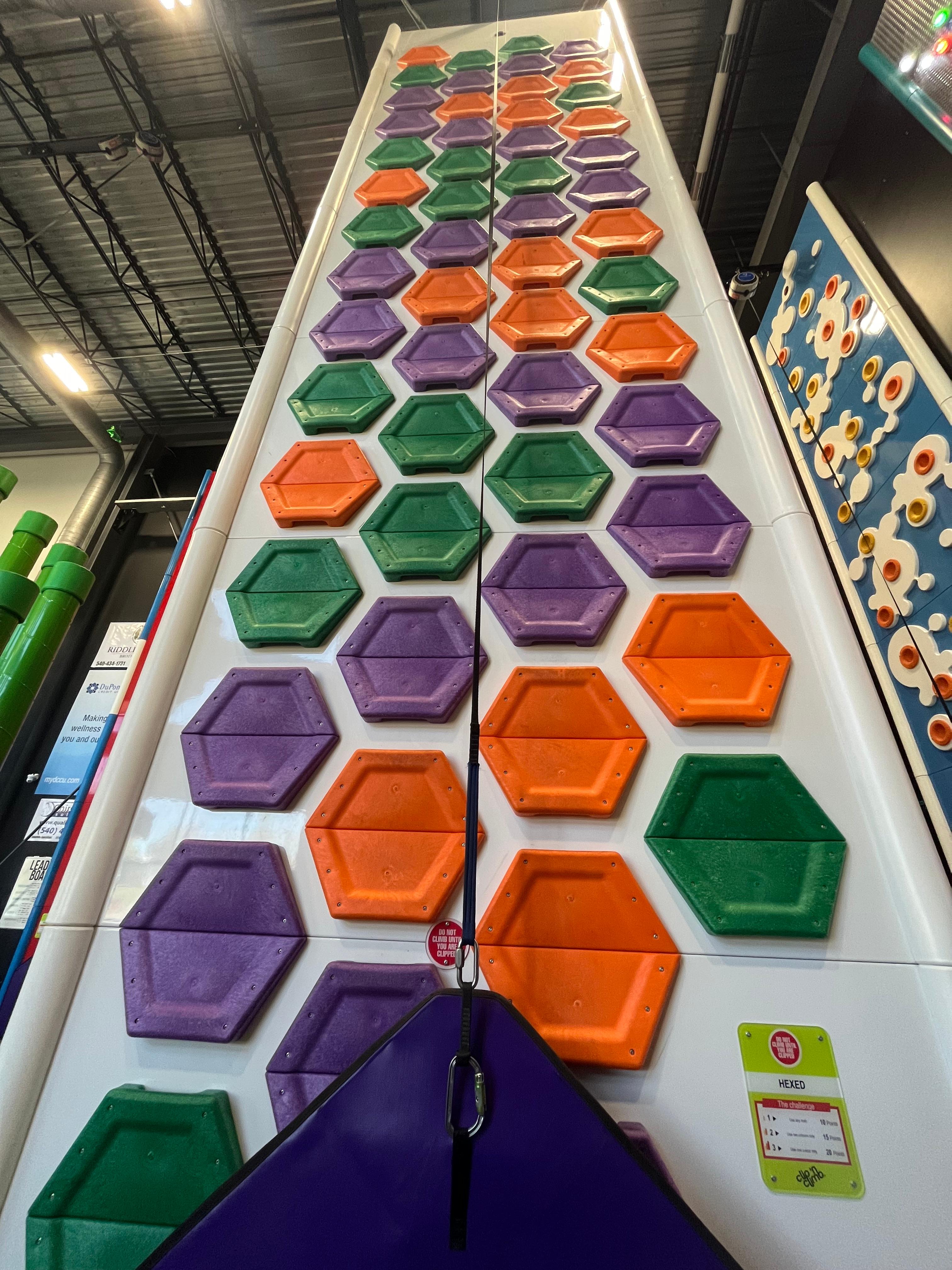 HEXED
Like a bee in a hive, buzz your way to the top of this wall. Use these hexagons to climb all the way up!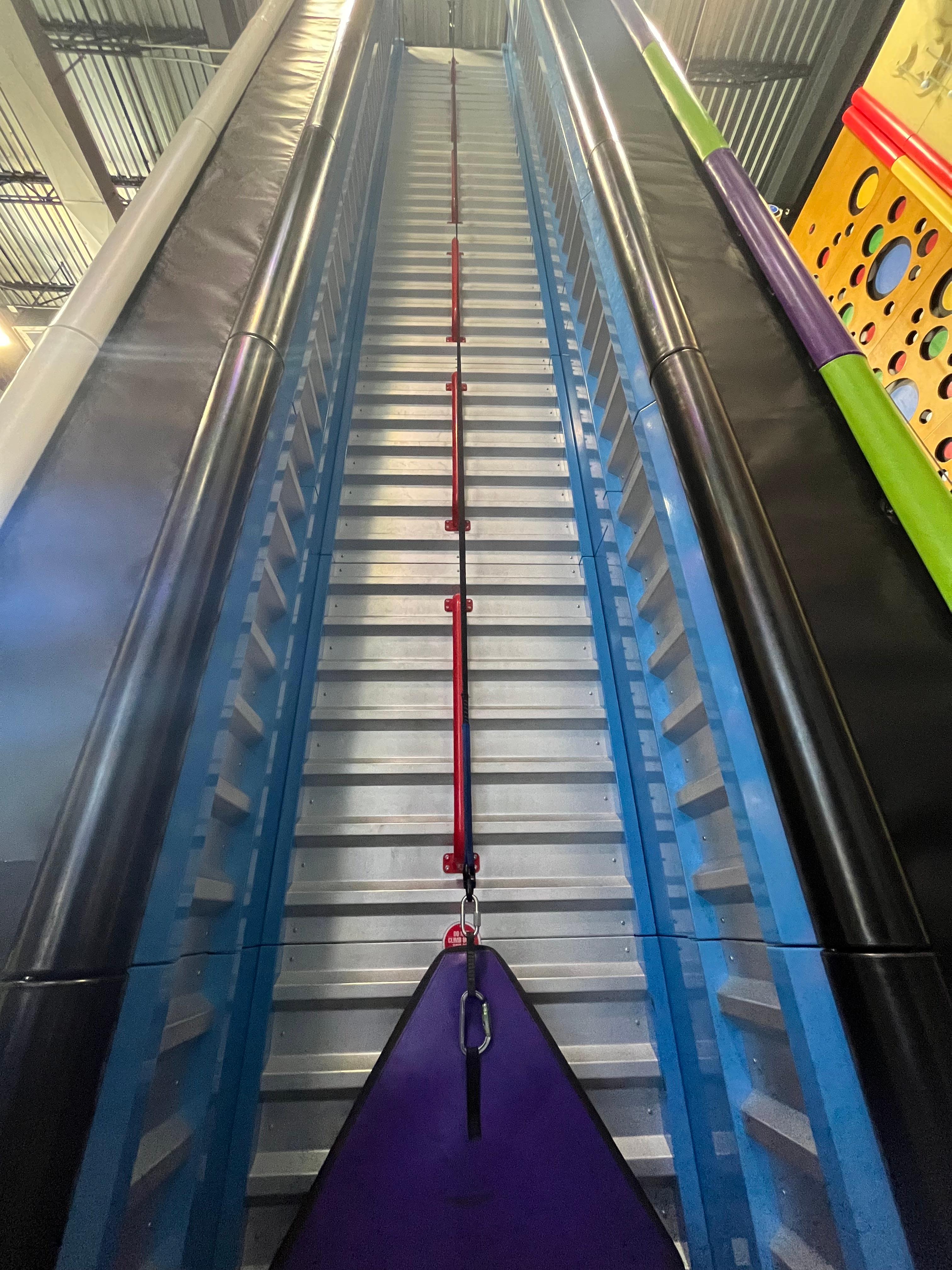 STEELWORKS
Looking for a challenge? Climb within this doorframe all the way to the top! Pro Tip: may be easier going backward!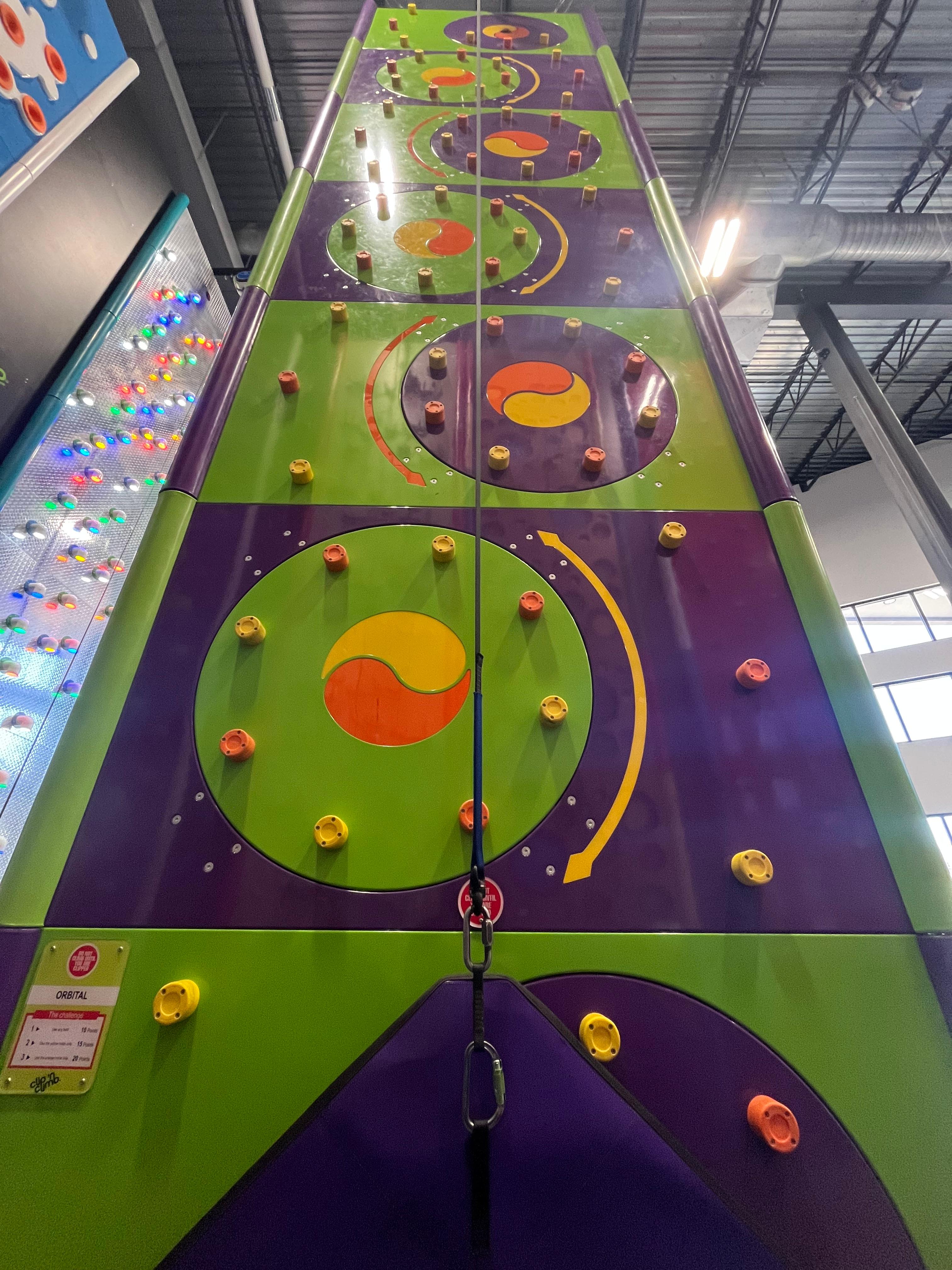 ORBITAL
Use your problem-solving and strength to get up this wall. Watch which peg you use because be careful, they may move!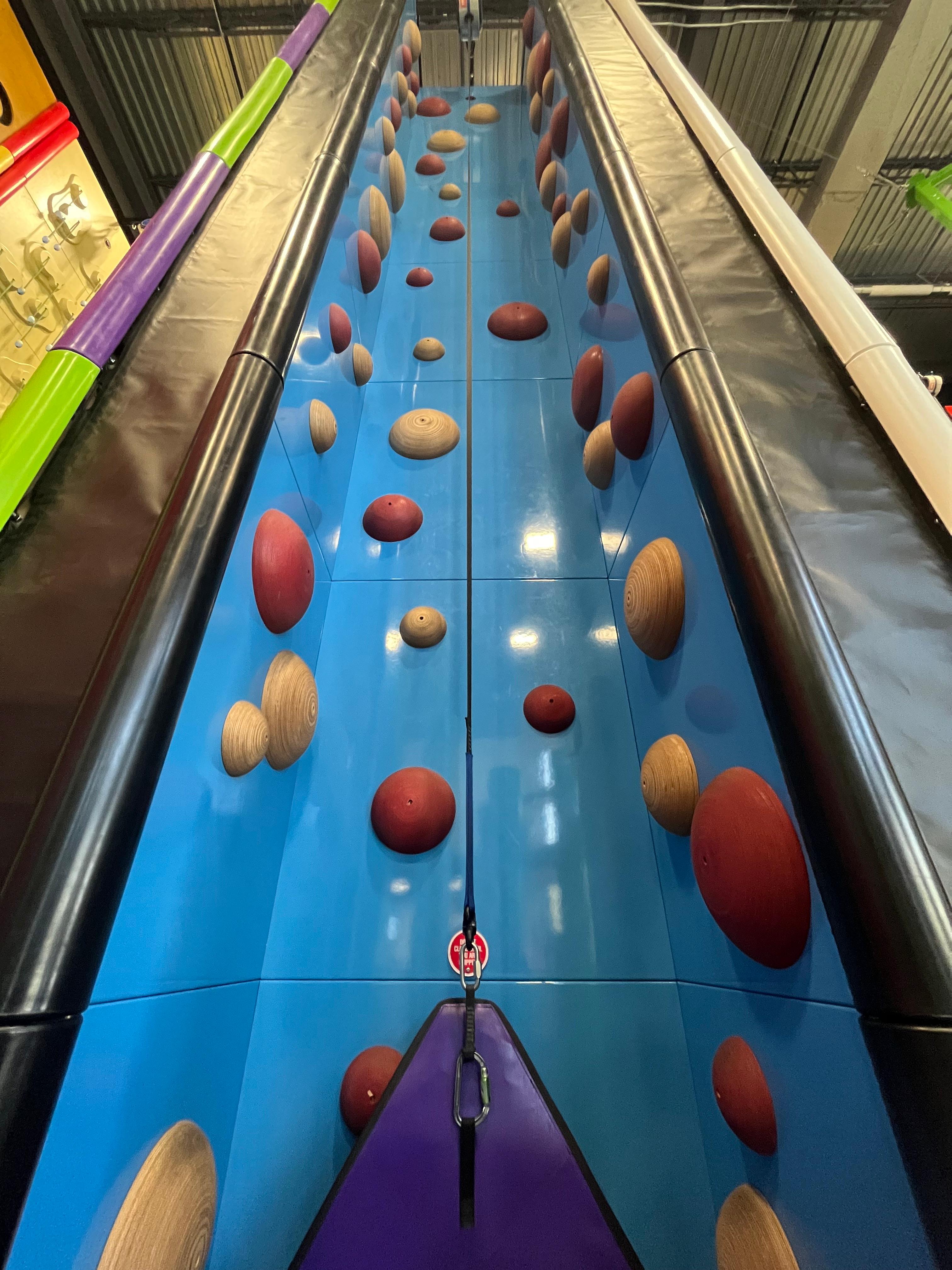 DOME CHIMNEY
Wiggle all your way up this chimney to reach the top. Balance your feet and hands on different domes to go all the way!
FACE TO FACE
Race your friends face to face on this exciting wall. Watch your friends climb on the other side of this clear wall to see who's truly the fastest!
TWISTER JUG
Climb these layered logs all the way to the top of this tower!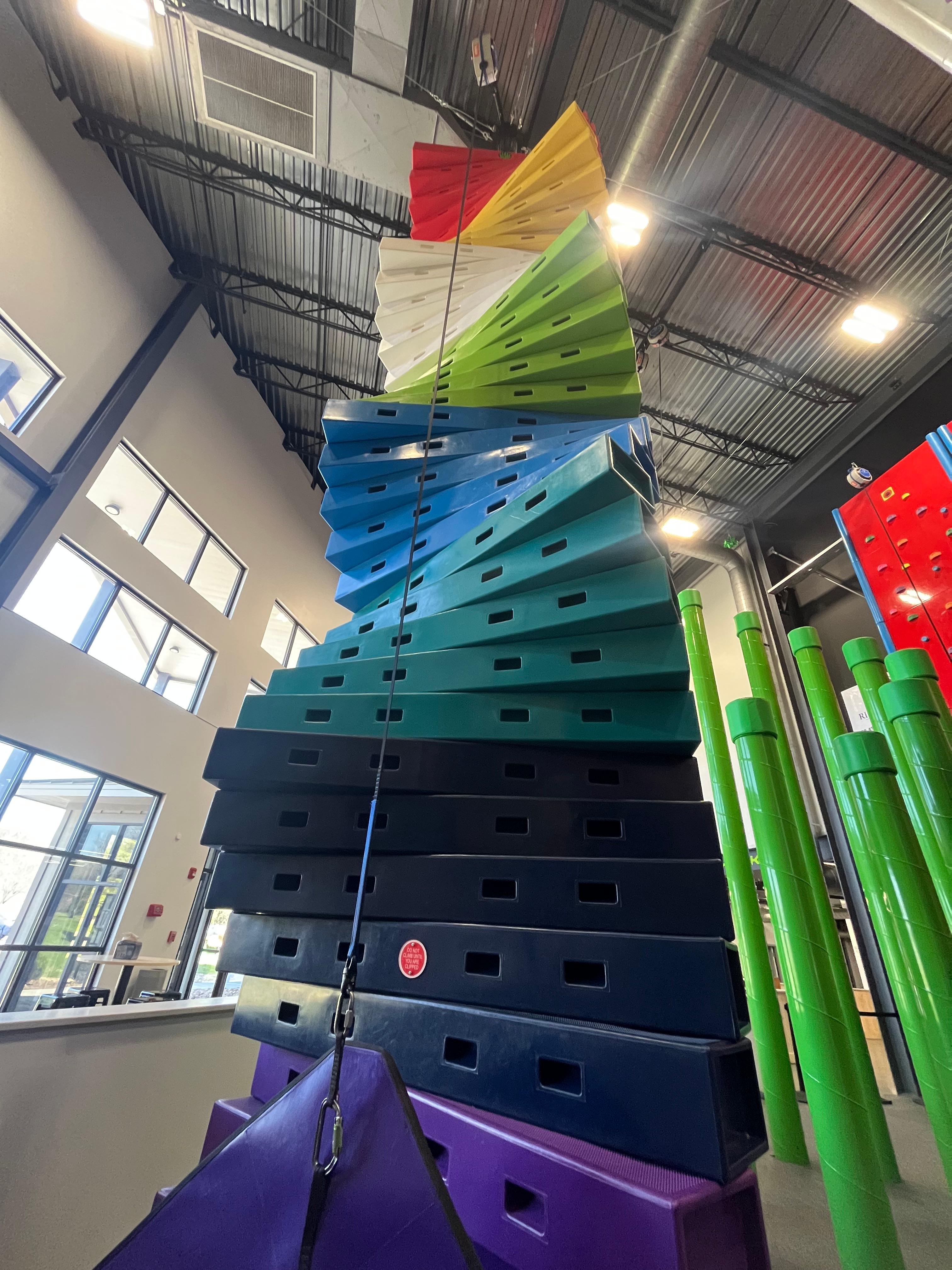 TWISTER UNDERCLINGING
Do you like Twister Jug but want a harder challenge? Twister Underclinging is just for you! Using different clingings, climb all the way to the top.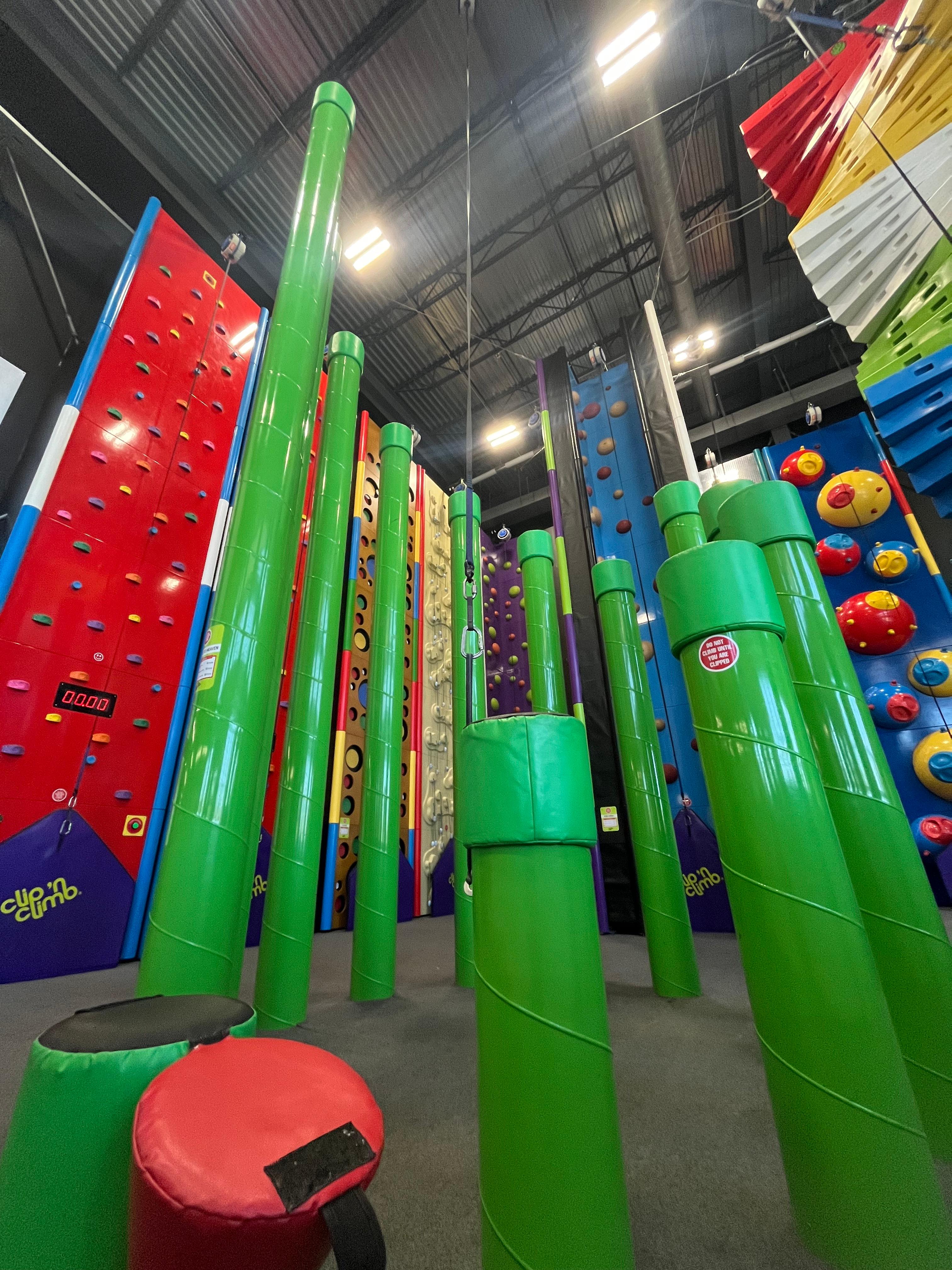 STAIRWAY TO HEAVEN
Challenge your fear of heights and climb the stairway to Heaven. These poles will get taller and taller each step of the way until you reach the top!